The Nordic Countries discussed handling Residual Stresses in Metals at hands-on workshop
News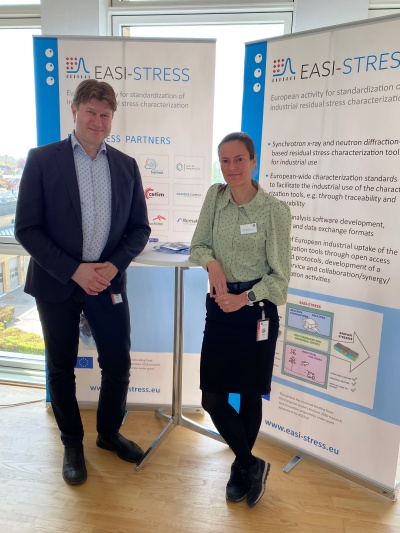 The event was hosted in collaboration between the Nordic Residual Stress Group and EASI-STRESS.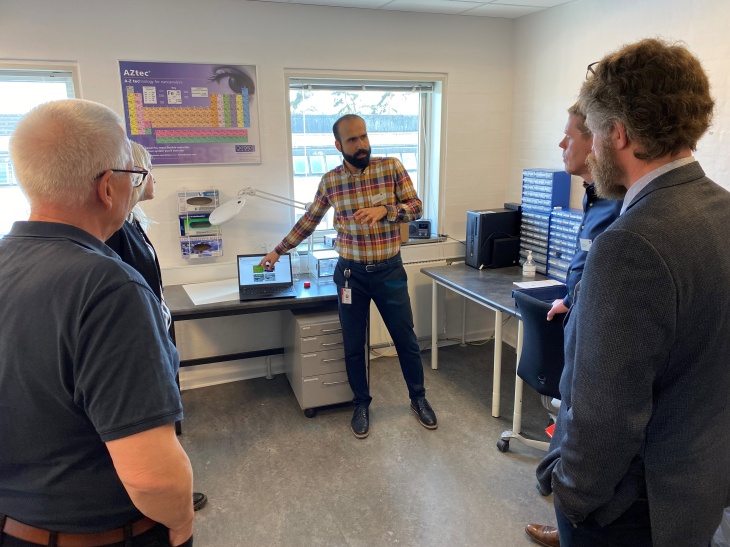 "We want to make Nordic companies aware of the new opportunities that exist for measuring, modelling, and manipulating residual stresses in metals," says Nikolaj Zangenberg who presented the EASI-STRESS project at the seminar .

The first day of the event consisted of a hands-on workshop where different techniques for residual stress measurement and mitigation were demonstrated. Amongst others, Siemens Gamesa Renewable Energy and the Danish Technological Institute presented x-ray equipment to measure residual stresses at the surface of metallic components, that can e.g. be used to verify the effect of shot peening of a surface or heat treatment for residual stress reduction. The Danish Technological Institute demonstrated Electron Backscatter Diffraction that can be used to see plastic deformation, the Technical University of Denmark, DTU, demonstrated hole-drilling, while the Danish Advanced Manufacturing Research Center, DAMRC, demonstrated vibrational stress relieve and vibration during welding. The participants got the chance to talk to the experts and discuss how the techniques could be applied to their challenges.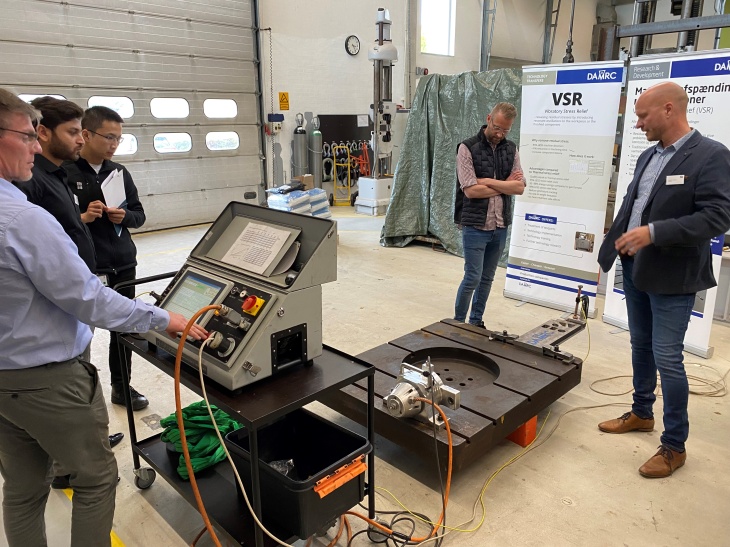 "We have set up a permanent 'Residual Stress Showroom' at the Danish Technological Institute in Aarhus, where companies can stop by and talk about possibilities around residual stresses and have residual stresses measured non-destructively on test components," says senior specialist Hanna Leemreize who is in charge of the laboratory.

Many companies found their way to the event, including Grundfos (DK), SSAB (SE), Volvo Groups Trucks Technology (SE), Scania (SE), Lesjöfors (SE), SKF (SE) and Hydro (DK/NO) in addition to universities and scientific institutes from Denmark, Norway, Sweden and Finland.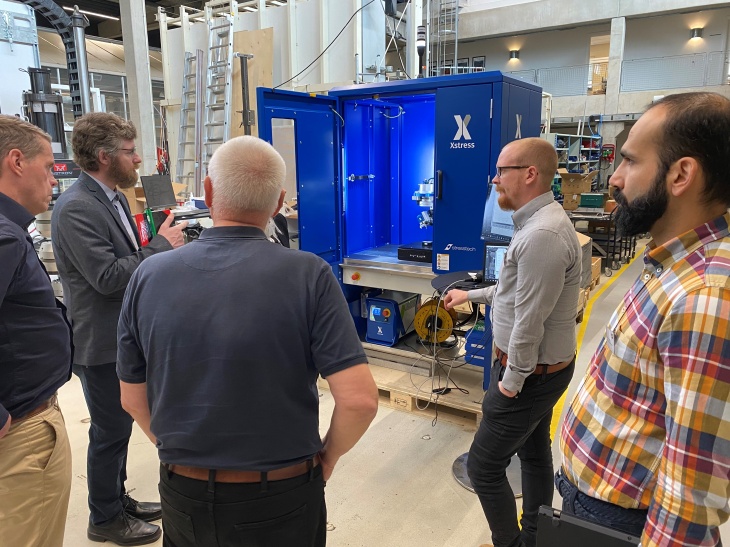 On the second day, a seminar was held in the framework of the Nordic Residual Stress Group, that met up outside Sweden for the first time. First, EASI-STRESS was introduced and the call-to-action for stakeholder engagement was presented. Lundin Stress Service spoke about measuring residual stresses on train-wheels using the ultrasonic method and Siemens Gamesa reported on their work with residual stresses in connection with bearings, cast components and welds.