EASI-STRESS Webinars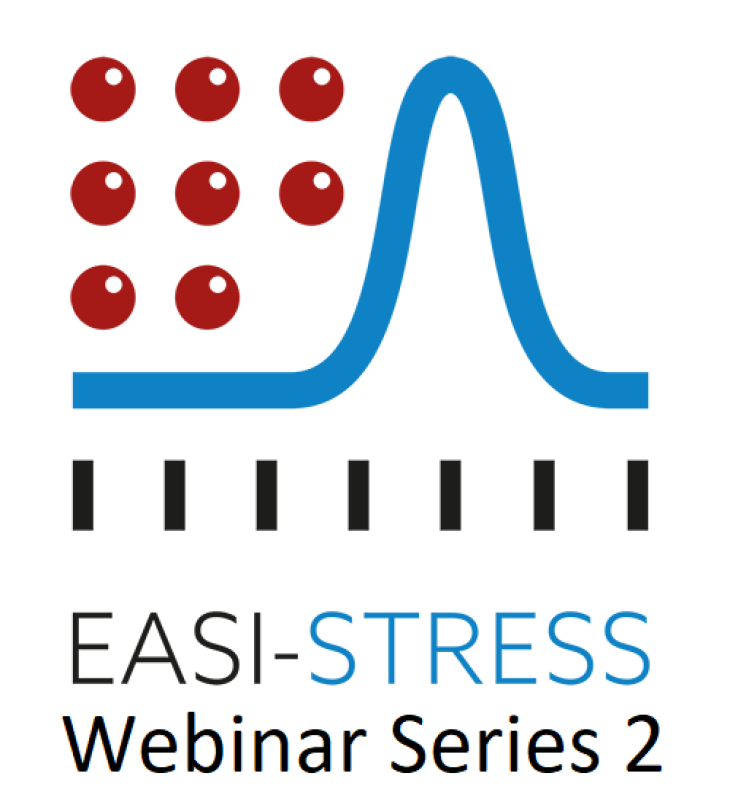 Here you will find all recordings of EASI-STRESS public webinars in chronologiacal order
How reliable are residual stress measurements and modelling? - The work of the NeT network
The measurement and prediction of weld residual stresses are complex processes subject to both systematic and random errors. Over the last 20 years the NeT network has undertaken a series of round robin projects examining residual stresses in benchmark weldments of increasing complexity, organised as a series of Task Groups. A NeT Task group comprises manufacture and characterisation of tightly specified and controlled weldments, followed by parallel and independent simulation and measurement round robins. This talk introduces NeT, describes the work of five of its Task Groups, and examines the lessons learned about the reliability and repeatability of both measurements and simulations.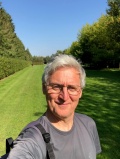 Mike Smith
Mike Smith
Professor of Welding Technology - EPSRC Manufacturing Fellow
Dalton Nuclear Institute | School of Mechanical, Aerospace and Civil Engineering | The University of Manchester
Website
In-situ x-ray diffraction experiments at the Hereon beamlines at PETRA III
Helmholtz-Zentrum Hereon has bundled its activities in the field of research with synchrotron radiation and neutrons at the "German Engineering Materials Science Centre" (GEMS). GEMS is part of the Institute of Materials Physics and offers a research platform that provides unique research instruments for academic as well as industrial users in the field of materials research. The most important tool for this is X-ray diffraction and small-angle scattering with high-energy photons that have sufficient penetration for the study of bulk materials properties. Some questions concerning materials processing can only be answered by in-situ experiments where the material is probed during the ongoing process. The design and operation of such in-situ experiments in the field of engineering materials research is our goal. In this webinar, an overview of GEMS sample environments and examples of selected experiments will be presented.

Peter Staron
Peter Staron
Head of Department | X-ray Diffraction with Synchrotron Radiation
Institute of Materials Physics | GEMS | Helmholtz-Zentrum Hereon
Website
EASI-STRESS benchmark specimens and preliminary results
Round Robin exercises for residual stress measurement for metallic components have been on-going over the last two decades. Our round robin activities are part of the European Activity for Standardisation of Industrial Residual Stress Characterization (EASI-STRESS). The project differs from the previous exercises as it involves various industrial components produced by different manufacturing processes and aims at harmonizing measurement techniques over the wide range of sources of residual stress. In this webinar, you would have the chance to get a general overview of EASI-STRESS benchmarking activities, we will also talk about the uniqueness of our benchmark specimens and show some of our preliminary results.
High accuracy positioning with an industrial robot system for neutron residual stress analysis
The Heinz Maier-Leibnitz Zentrum (MLZ) operates at FRM II the neutron strain scanner STRESS-SPEC, which was one of the first neutron diffractometers at which large industrial robots for sample handling and positioning were used. However, industrial robots are still limited in their use due to insufficient absolute positioning accuracies of up to ± 0.5 mm in some cases. Usually, an absolute positioning accuracy of 10% of the smallest gauge volume size – which in case of modern neutron diffractometers is in the order of 1×1×1 mm3 – is necessary to allow accurate strain tensor determination and correct centering of local texture measurements. The original robot setup at the neutron diffractometer STRESS-SPEC has therefore been upgraded to a high accuracy positioning/metrology system. We will give a short introduction on the complete measurement process chain for the new robot environment. To achieve a spatial accuracy of 50 μm or better during measurement of the full strain tensor, the sample position is tracked by an optical metrology system and actively corrected, which we will show in detail. In addition, a newly designed laser furnace can be mounted at the robot flange to conduct, for example, texture measurements at elevated temperatures of up to 1300 °C. A brief overview of the STRESS-SPEC instrument and its capabilities using the new robot setup will be given.

Martin Landesberger
Forschungsneutronenquelle Heinz Maier-Leibnitz (FRM II) | Technische Universität München
Website